You are decided: you're upgrading your old iPhone or switching from Android to iOS but you don't want to pay Apple's high prices for a new device. We congratulate you! iPhone are notoriously sturdy and even older models can last a very long time. Plus, on top of being good for your wallet, it's also good for the planet. While it's possible to get a good bargain, without a few elementary precautions the risk of being scammed is also very real. Here are our best tips to help you navigate the second hand market and find the perfect used iPhone.
Essential checks
1. "Activation Lock"
In case of theft or loss the "iCloud Activation Lock" functionality AKA "Find My" (we'll use both interchangeably in this article) offers some features to iPhone owners (and this also works with iPad, iPod Touch, Apple Watch or even the most recent Macs). Here is a quick summary of the "Find My" function when it's activated and the device is linked to the owner's Apple ID:
First and foremost, "Find My" prevents the use of the device by any person other than its legitimate owner;
It also allows the owner to geolocate the device using the linked iCloud account;
The phone can be remotely switched to "Lost Mode" which displays a custom message on the device screen;
If necessary, it is also possible to completely erase the device and wipe all of its content.
Basically what this means is the following: if you buy an iPhone that is still locked with Find My you simply won't be able to use it… With such possibilities, it feels like the Activation Lock system should act as a deterrent and prevent thieves from trying to resell stolen phones that are rendered unusable. Unfortunately, it is not the case and many people still fall prey to scams.
Tip #1: Never buy a used iPhone if its "Find My" function is activated!
Our first tip is then to make sure that Find My is deactivated BEFORE buying a used Apple device. If you're doing the trade in person it's quite easy to verify: if the device was reset to factory settings, Find My is necessarily deactivated. Otherwise, go to Settings and check that no iCloud account is linked to the device.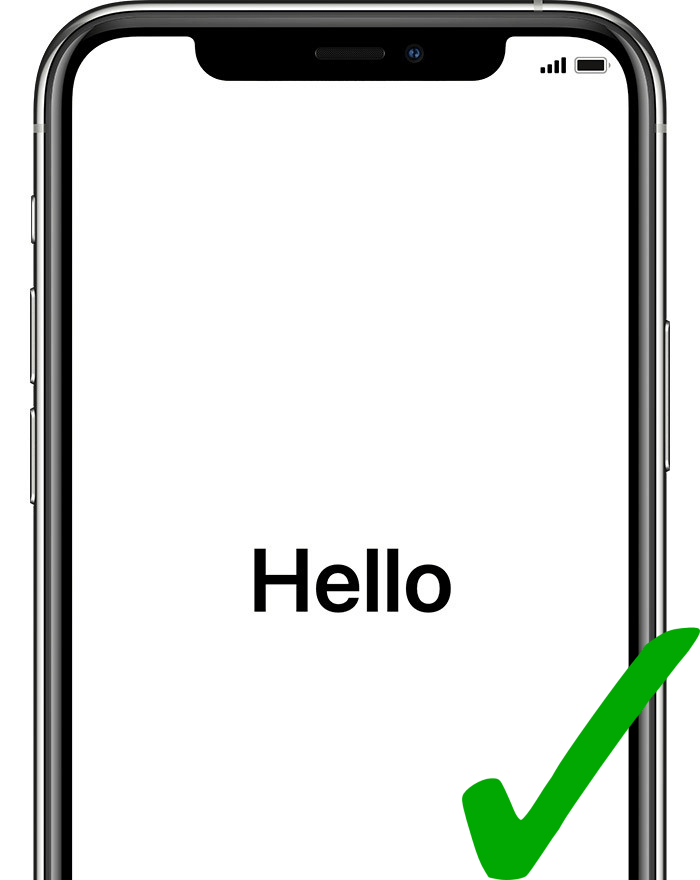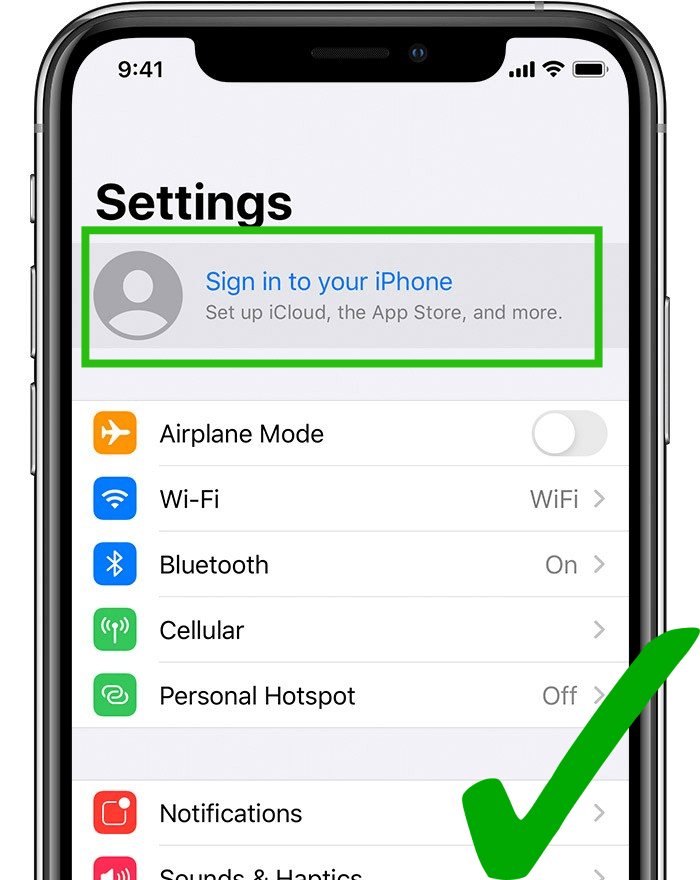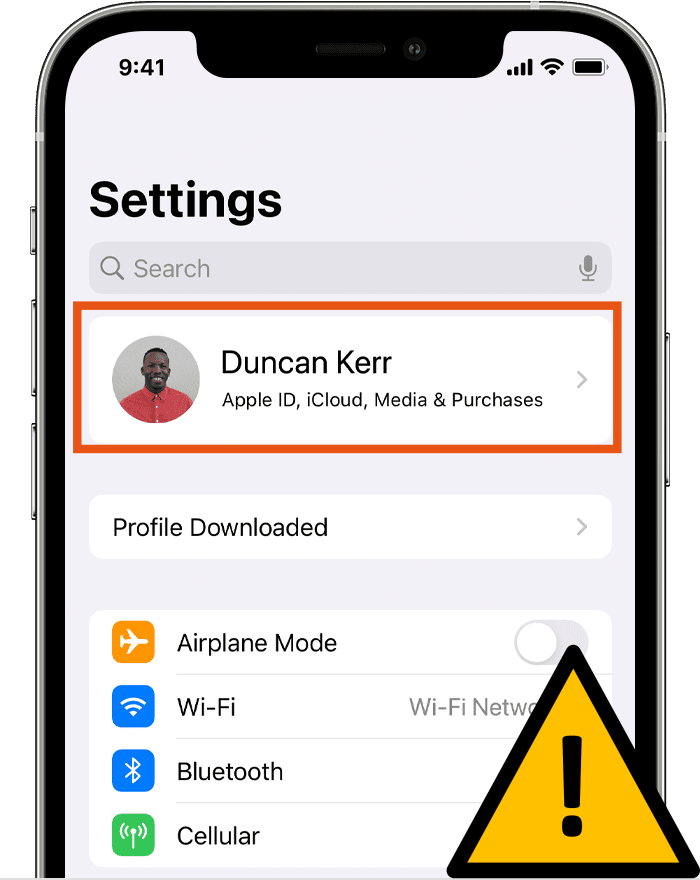 Things are a little more complicated when buying online with no opportunity to see the device for yourself. Fortunately, in this situation, Kelpom provides Premium services allowing you to check whether the Find My lock is on or off for any Apple device. All you need is the device's IMEI number (or serial) which means that you will have to request it from the seller. Once you have it, you can go to Kelpom.fr and proceed with the checks.
There are three disctinct possible results:
Activation Lock is deactivated: It's a good sign but there are other checks to be made before proceeding with your purchase (see next paragraphs).

iCloud Activation Lock is ON but Lost Mode is not activated: ask the current owner to turn the Find My function OFF and check again. If the seller can't deactivate it or simply refuses to do so, it's suspicious… Whatever happens, do not buy a device until its Activation Lock has been turned off.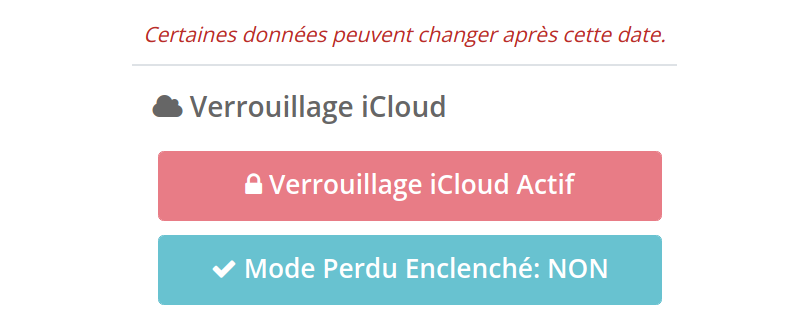 Activation Lock is ON and Lost Mode : Let this one go!

Please note that this advice also works for Android devices which use a similar system (eg Google's "Find My Device"): check and make sure the activation lock and geolocation function is deactivated before moving forward with the transaction. Sadly, Kelpom has no service to check the status of such systems for now.
2. GSMA "Blacklist" check
As discussed in details in our article dedicated to this subject, there is a global database storing the IMEI numbers of stolen phones: the "GSMA Blacklist" database. Once a device has its IMEI number registered in that database, it will be unable in theory to connect to cellular networks and won't be able to make phone calls or to connect to the Internet over 4G or 5G.
Tip #2: Never buy a used iPhone if it's blacklisted by the GSMA.
It is then crucial to check that the IMEI number is not blacklisted by the GSMA, whether you're looking to buy the top of the line iPhone 13 Pro Max or the old school Nokia 3310 on the second hand market. We happen to have a service that does just that in our toolbox.
Once again, the IMEI number is necessary to perform this check. Obviously, the result should be "Not Blacklisted". If it's not the case, we encourage you to keep shopping…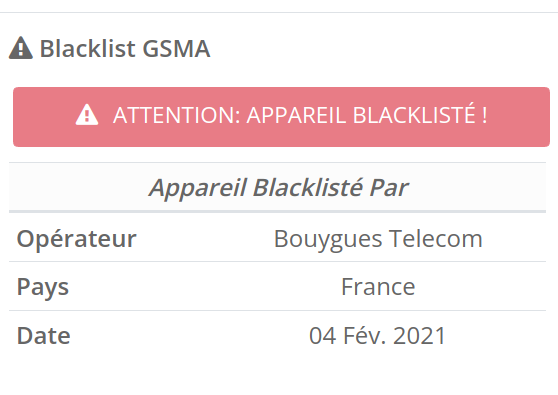 3. Vérification du Verrouillage Opérateur
As opposed to a locked "Find My" or Blacklisted IMEI number, if a device is still locked to a carrier, there are legal ways to unlock it in order to use it on any network. Evidently, buying a phone that is already unlocked will probably save you some time and money, not mentioning that some carriers make the unlocking process difficult especially if you're not in the carrier's country of origin.
Tip #3: Preferably buy a used iPhone that is network unlocked!
Our general recommendation is then to avoid buying any simlocked smartphone and those locked to a foreign carrier in particular. Checking if a handset is free of any carrier is easy with Kelpom's Premium services. In case the telephone is locked, the carrier will be displayed so that you can decide for yourself if it's worth moving forward with the transaction.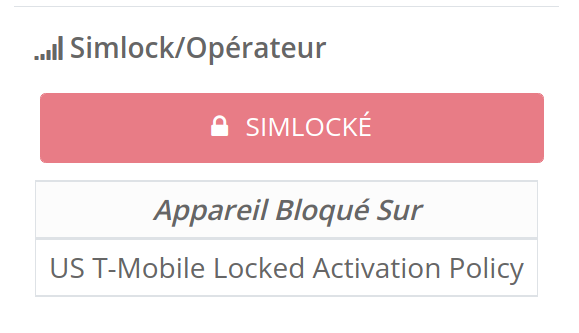 In Practice
Concretely, on top of checking the hardware (cosmetic condition, battery state…), it is critical to also make sure that the device you're considering buying is not locked one way or another: "Find My", Blacklist GSMA or Carrier lock.
As such, we strongly encourage potential buyers to perform those necessary checks and we would recommend using our "Premium Classic Report" (2.99 Euros) which includes the three pieces of information discussed above. The report should show the following:
Activation Lock: Deactivated
GSMA Blacklist: Not Blacklisted
Simlock Status: Unlocked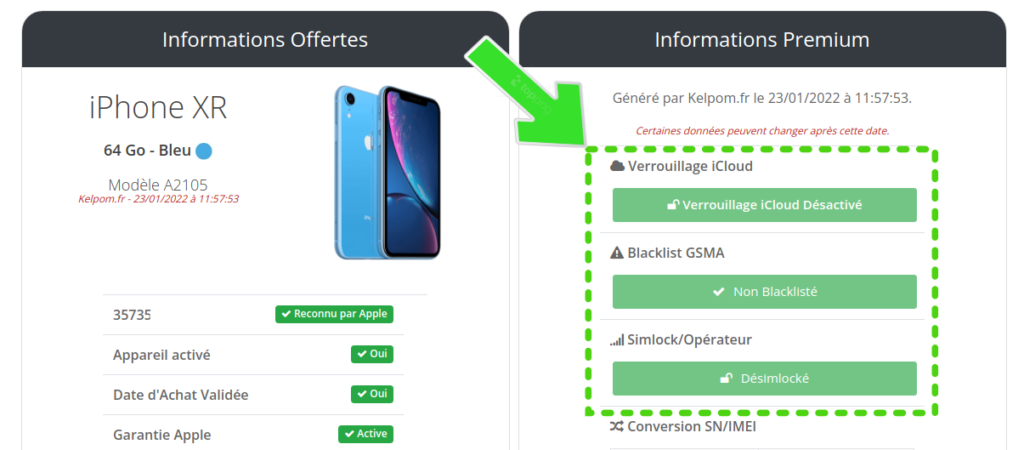 Any other result will indicate that extra steps like unlocking "Find My" will be required or that it is best to pass and keep looking.
Here is an example of Premium Report that shows a device with the "Lost Mode" activated and which is also blacklisted by the GSMA.
While those pieces of information are of paramount importance to mitigate the risks associated with shopping for a used iPhone, they might not be enough on their own. We urge you to use common sense and take any extra steps you deem necessary to make sure a phone is legit. Here are a few more tips that could prove useful:
Take a good look at the prices on the second hand market so that you can tell when a "bargain" is too good to be true
Preferably deal with sellers who have a good track record and positive reviews. Avoid sellers with profiles that are too recent.
Make sure that the IMEI and serial numbers provided by the seller actually match the ones of device that's up for sale
Ask for as many pictures as necessary to confirm the cosmetic condition of the device
Use a payment system that offers some level of protection as a buyer and gives you a recourse in case of a problem
Conclusion
Buying a used iPhone and finding a great deal can be an exciting and gratifying endeavour but it requires time and vigilance which, considering the sums involved, could be a little stressful. That being said, with a little patience and the right tools like those provided by Kelpom, it is possible to make the experience much safer.